.
This V Neck Dress Pattern has slightly crossed V neck and some folds to enhance the bust. It can be made for different occasions (casual, cocktail, or formal) depending on the fabric that you use. Simple changes such as changing the length and fullness of the skirt, or adding sleeves will change the look completely.
It can be sewn with or without sleeves, try it with different fabrics and shapes!
V Neck dresses are timeless and flattering to any figure, here are some ideas to inspire you to make your V Neck Dress.
Jersey and cotton fabrics will make a cute casual dress suitable for spring/summer (or add a cardigan and boots for winter)
.
.
Ponte fabric and details with contrasting colors like this blue and red dress can be used for work or maybe cocktails.
.
.
Any detail always make your creations unique and interesting: mesh, lace, leather can make your projects modern and fashionable.
.
Layering mesh with a metallic fabric like this dress can be used for a formal look.
.
.
A similar look can be made with lace over a metallic fabric or silk.
.
Changing to a full length skirt will make a gorgeous gown.
.
Adding a nice belt can enhance your waist.
.
Play with different colors and combinations. take a look of the trend in colors for the fall season.
.
I'm sure you can come up with many other ideas.
.
Size Chart
The measurements are smaller that normal US sizes, check this table before cutting.
Size

UK, EU, US

Bust

cm, in

Waist

cm, in

Hip

cm, in

16, 44, 12
87, 34
67, 26
92, 36
18, 46, 14
92, 36
71, 28
97, 38
20, 48, 16
97, 38
76, 30
102, 40
22, 50, 18
102, 40
81, 32
107, 42
.
Pattern Download
There are two patterns that can be use to sew these looks. These patterns were published in the Russian website porrivan.ru. Both patterns are available in European sizes 44-50 (14-20 USA Sizes). No seam allowances are included in the patterns.
.
.
.
The pictures used in this post are from Pinterest. For inspiration, I invite you to visit my V Neck Dresses Pinterest board:
.
Follow Anabelle's board V Neck Dress on Pinterest.
.
The Creativelive class Tailored to Fit: The Palmer/Pletsch Tissue Fitting Method teaches you how to adjust the patterns to fit you perfectly. CreativeLive live broadcast classes are FREE. Review their live broadcast schedule and sign up for the ones you like.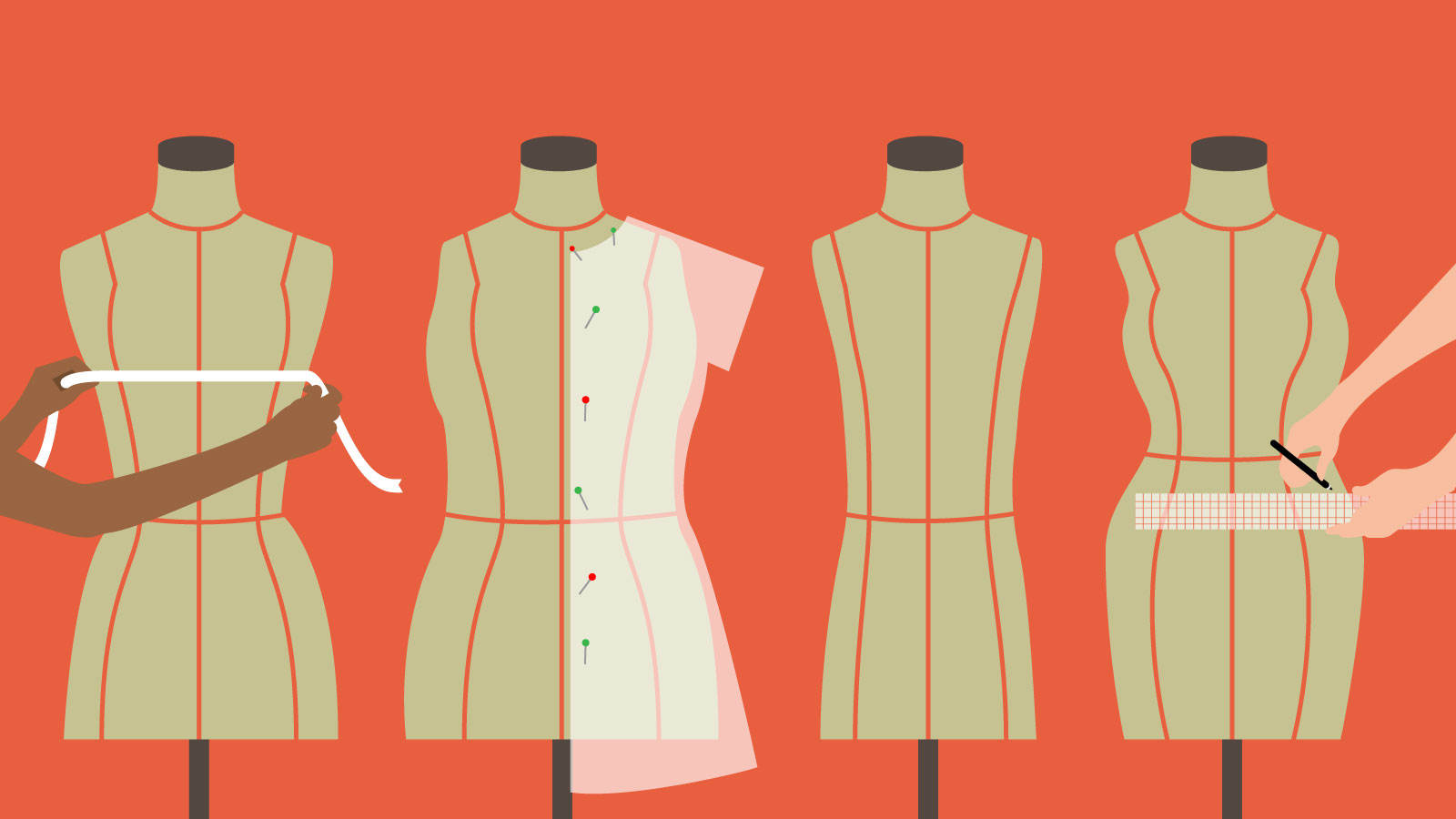 Tailored to Fit: The Palmer/Pletsch Tissue Fitting Method
Happy Sewing,
Anabelle