How to Fund Your Sewing Hobby? For many people sewing is a business and for many of us it's just a hobby.  We sew because we enjoy it! Contrary of what many people think, sewing can get expensive – you need basic sewing supplies, including a sewing machine and after a while you'll probably want a high end sewing machine, a serger, a coverstitch, a heavy duty machine (at least me for bags), and an embroidery machine.
If you keep track the expenses add up: sewing machine, sewing supplies, sewing patterns, etc… I probably spend more money in the supplies that I need to make the bags than buying a new bag, but it is very satisfying to carry your own bags.
This blog fund my sewing hobby – I'm not making a whole lot of money, but enough to support my hobby.
Anybody can make some money with a sewing blog.  Sew So Easy made $20,000 every month – Debby Coles use to post her blog income reports in Mom Makes Money. For her it wasn't just to fund her hobby, the blog was her business.
I chose my domain and host my blog through Bluehost.  For creative blogs the best source of income is Share A Sale where you can get commission for Crafsy Classes, Creativebug, and Creativelive. Most of the income of this blog is from Google AdSense . Other sources of income are Etsy through Affiliate Window (now Awin) and Amazon.
Since I don't invest too much time in this blog, the trick to get traffic is Pinterest.  At the moment of writing this post I have close to 18,000 followers.  I signed up for Tailwind and Board Booster and that keeps the traffic in this blog.
I'm definitively not and expert in the blogging niche. I only make about $500 per month with this blog.  For me that is enough to fund my sewing hobby, but there are other blogs that make a lot more.  If you want advise from an expert you can check  Building a Framework by Abby and her husband Donnie. They make up to $50,000 per month in their blog – they also publish their impressive income reports.
Happy Sewing,
Anabelle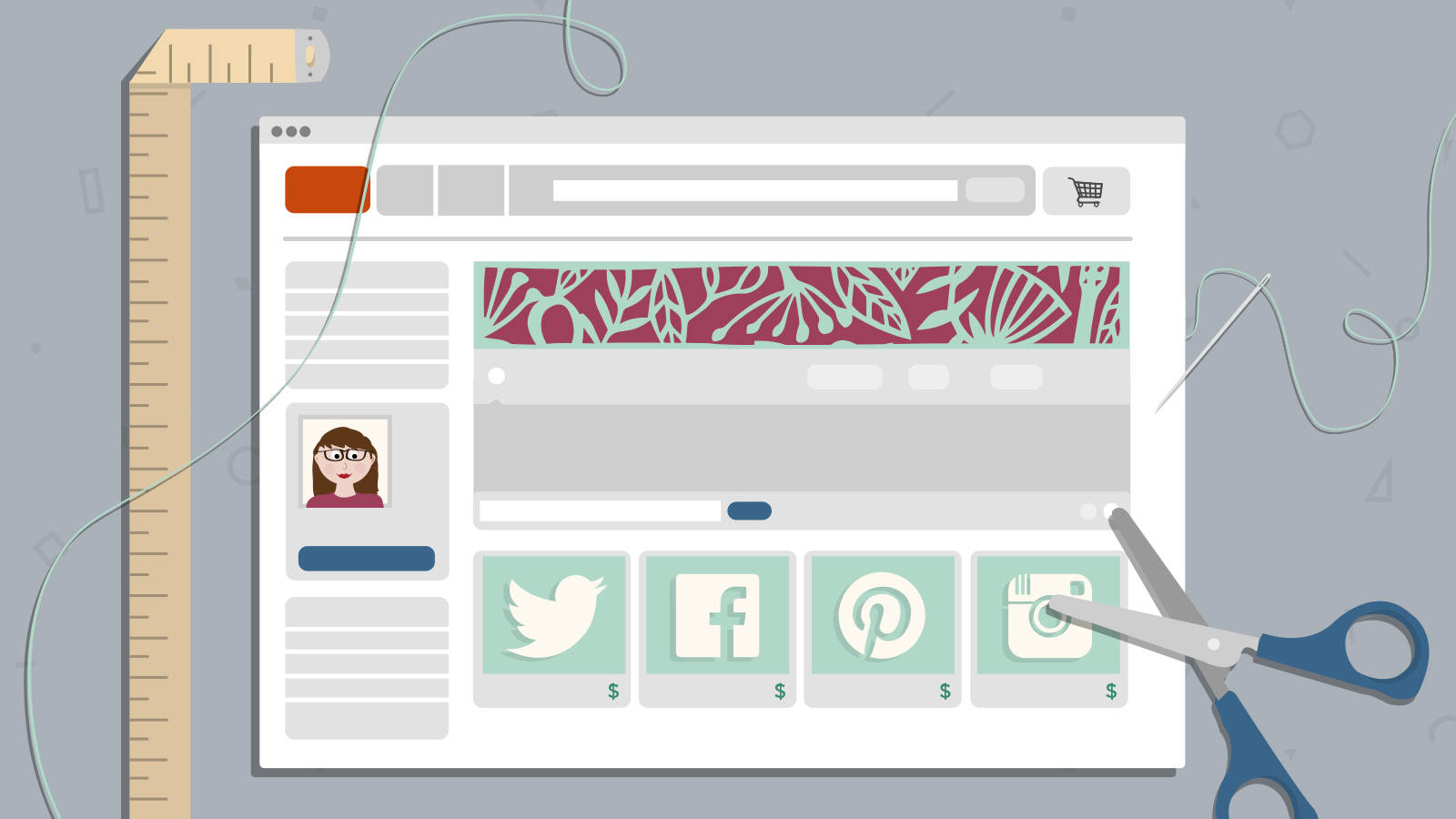 Start a Handmade Business with Kari Chapin
from: Creativelive